"World Trade Center from Lower New York Harbor with Sailboat"
© 1999, L. A. Bernstein, All Rights Reserved Worldwide.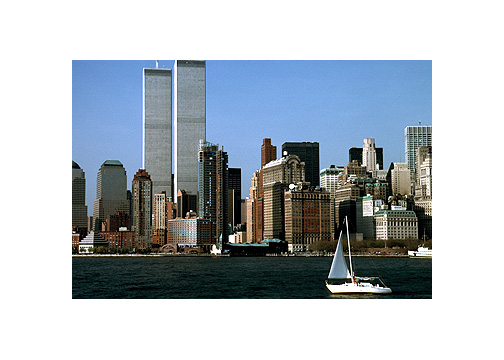 Item # WTC le_wtc060108
Limited Edition Print
13" x 19" - $295.00

NOTE: Prices above do not include Shipping and Handling.

This photograph shows the World Trade Center Twin Towers, and Lower Manhattan looking north from New York Harbor. It is a lovely Sunday afternoon in June, and a sailboat leans into the foreground area of the image.