"Twin Towers from Lower New York Harbor"
© 1999, L. A. Bernstein, All Rights Reserved Worldwide.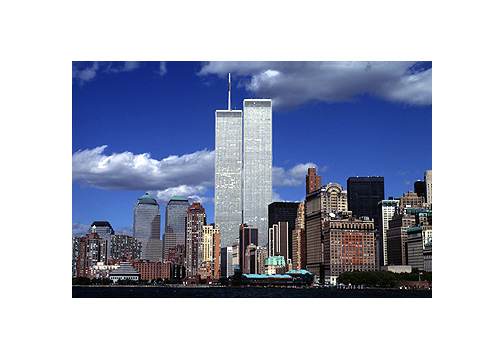 Item # WTC le_wtc56109907
Limited Edition Print
13" x 19" - $295.00

NOTE: Prices above do not include Shipping and Handling.

This image shows the World Trade Center Twin Towers, from the New York City Harbor looking north on an amazingly clear fall day. The windows of the Twin Towers are sparkling with highlights from the bright sunshine.