"Sea Gulls and Lower Manhattan Skyline"
© 1999, L. A. Bernstein, All Rights Reserved Worldwide.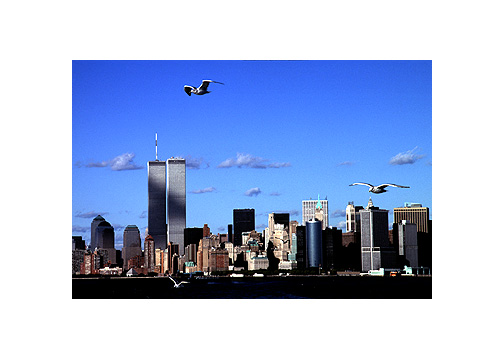 Item # WTC le_wtc58109904
Limited Edition Print
13" x 19" - $295.00

NOTE: Prices above do not include Shipping and Handling.

This view of the World Trade Center and Lower Manhattan is from the New York Harbor. Clouds cast shadows on the Twin Towers, as sea gulls glide in the wind, forming an unusual triangular pattern.